6 Home Waxing Tips for Men and Women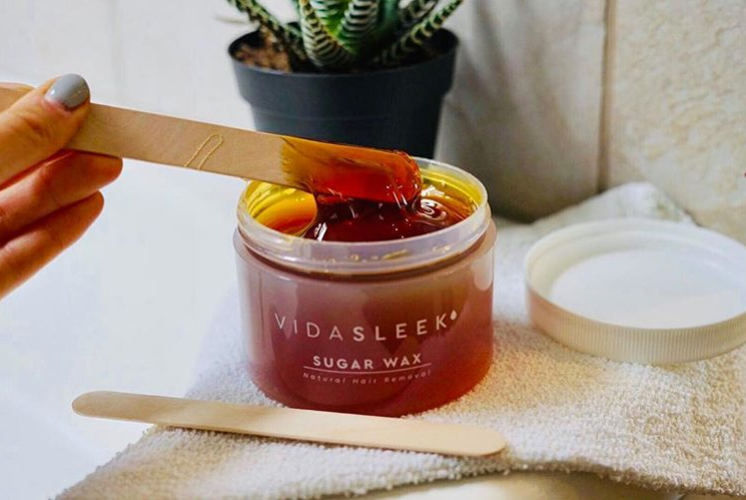 Are you tired of having to shave every few days to keep your legs silky and smooth? Then maybe it's time to try waxing for hair removal. Waxing is a convenient and efficient way to keep you hair-free for longer than shaving. 
But going to the salon every few weeks to get professionally waxed is expensive. What's the perfect solution? Home waxing!
If you've never waxed at home, it may seem like an overwhelming task. But if you follow these home waxing tips you'll be a pro with beautiful, smooth skin in no time.
1. Exfoliate 
Preparing for an at home wax actually starts a few days before you plan to wax. For three or four days before you plan to wax, use an exfoliating body scrub everywhere that you plan to wax. 
Exfoliating will slough off all the dead skin where you plan to wax. This helps the wax adhere to the skin. It also ensures that the skin is smooth which allows the hair to come out easier when you do wax.
Wondering how to best exfoliate before a home wax? Check out these tips.
2. Hydrate! 
A few days before you plan to wax it's also important to drink lots of water. Hydration is the key to healthy skin anyway, but it's even more important when you're planning a home wax.
Drinking lots of water ensures that your skin isn't overly dry and it increases the puffiness of your skin. This makes it easier for the hair to come out of the skin, which makes waxing less painful. 
3. Numb Up
Once you've taken a few days to properly prepare, it's time to actually get waxing! Unfortunately, waxing always comes with a little bit of pain. Most people find this pain manageable, even if they don't take measures to reduce the pain.
But if you're worried about how much it might hurt, or you've gotten a professional wax job before and know you're not good with the pain, there are a few things you can do to make the process hurt less. 
First, pop an over the counter pain reliever. Aleve is the best option, but Tylenol or Ibuprofen works as well. Avoid Aspirin because it's a blood thinner and it could make you more prone to bleeding during or after the wax. Ibuprofen also thins the blood, but not as much as Aspirin, so it's a good option for pre-waxing.
Another option for pain relief is to numb the skin using numbing cream, lotion, or other home remedies. These lotions, creams, and home remedies work by preventing pain signals from passing to the brain.  Just make sure to remove the numbing cream and clean the skin before you apply the wax.
You can also use a cold compress or an ice pack on the area to numb the skin, but know that cold closes pores, which may make it harder for the hair to come out of the skin.
4.  Keep it Clean 
When you get waxed at a salon, they are required to follow certain cleanliness protocols to reduce the chance of infection and ensure safety. When you're waxing at home, it's important to follow similar cleanliness protocols to make sure that your skin stays healthy.
When the hair is removed from the skin it creates a tiny opening in the skin where germs can get in, leading to infection. So it's really important to make sure your skin and nails are clean before and after your home wax.
First, wash the area you're planning to wax with a moisturizing antibacterial soap. This ensures that the skin is clean and free of germs.
Then wash your hands with antibacterial soap, making sure to get under the nails. If your hands and nails are dirty, the chance of getting an infection from waxing increases. To be completely safe, consider wearing gloves. 
5. Apply in the direction of growth and Peel Against the Grain
Once the skin is prepped, it's time to get the wax on your skin! There are a few types of wax to choose from. One's not necessarily better than the other. It comes down to preference.
Soft wax comes in a thick liquid form that needs to be warmed before application. It's applied to the skin using a wooden spatula. When it dries on the skin, it gets removed with waxing strips.
Hard wax is solid wax that needs to be melted before it's used. Once melted, the wax can be applied directly to the skin. When it hardens again, it can be pulled directly off the skin instead of having to use waxing strips.
When you're applying soft or hard wax, it's important to apply the wax in the same direction of the hair. On your legs and arms, this means applying the wax in a downward motion, rather than upward motion. 
When the wax is ready to be peeled, make sure you're peeling it off against the grain. So pull up toward your body instead of down, away from your body. 
If you apply and peel the wax with the grain of the hair, the hair will be much harder to pull out, which makes waxing much more painful.
6. Soothe the Skin 
After waxing, your skin will always be a little irritated. There are plenty of ways that you can soothe irritated skin after waxing.
Right after you're done waxing, you can use a cold compress on the waxed area to reduce swelling and provide pain relief. 
Once you've applied the cold compress, you can use a moisturizing lotion with lavender oil to re-hydrate and soothe the skin.
7. Protect Your Work 
Making your home wax last longer really comes down to proper skin care.
Exfoliate a few times a week. Every day, use a moisturizing lotion that contains at least SPF 15 sunscreen. Avoid artificial and natural tanning to prevent skin irritation. Wash thoroughly with lukewarm instead of hot water every time you sweat to avoid infection and keep skin clean and fresh.
If you follow these basic skincare protocols, your skin will stay smooth and healthy for a few weeks after each wax.
More Home Waxing Tips 
Home waxing is a great way to remove hair and get smooth, glowing skin without paying salon prices. Following these home waxing tips will ensure that you get the results you're looking for in an easy and efficient manner.
For more tips on how to do the perfect home wax, check out our blog where our skincare experts share their advice.
@vidasleek on instagram
Best Selling Products