Top tips for a pain-free wax!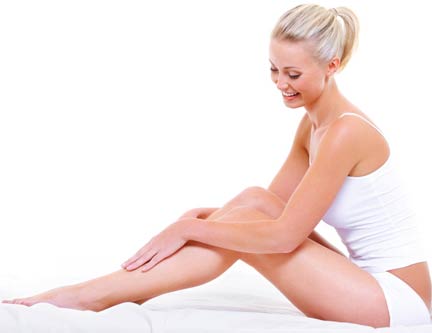 Not all waxing experiences are created equally.  Hana Roda, founder of VidaSleek Hair Removal Wax, says "the most important factor in waxing is the experience of the person administering the wax".  Whether you are waxing at home on your own or getting a wax at a salon by a professional, experience is one of the greatest factors in achieving the right results.  As with anything – Practice makes Perfect.
If you have never waxed yourself before, please do not let this intimidate you.  Taking it step by step is key, and you will see that each time you wax you will get better and better and will experience less and less pain.
Here are a few things that you can do to reduce any discomfort during a wax:
1. Women: Plan to wax after your period
Your pain threshold is higher in the week after your period than beforehand. Generally you are much more sensitive to pain just before and during your period.
2. Pain Relief
Take 2 ibuprofen tablets about 30-45 minutes before your wax – this can help reduce any localized pain and also acts as an anti-inflammatory.
3. Exfoliate 24-48 hours before hand
This will help remove dead skin and lift the shorter hairs allowing for the wax to more easily grip the hair.
4. Deep Breaths
Taking a deep breath as the wax goes on, and a short exhale as it comes off really does help.
5. Wax Regularly
By getting regular monthly waxes, hair will grow finer and the follicle will weaken. Hair is thus more easily removed and the waxing experience is a whole lot quicker.
6. Wax Quality
Make sure you are using a warm, natural wax (such as VidaSleek) for your bikini area – VidaSleek will only grip to your hair rather than your skin.  Not only is that a lot less painful, but you will get better results and decrease any likelihood of skin lifting, irritation and bruising.
Almost without fail, waxing newbies comment that their first wax is much less painful than they expected it to be.
Happy waxing!
@vidasleek on instagram
Best Selling Products