Why Waxing Is One of the Top Choices as a Hair Removal Solution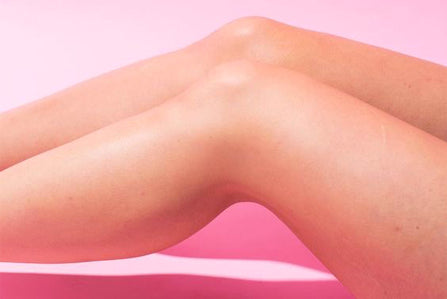 Are you sick of shaving and looking for a longer-term hair removal solution? Waxing might be right for you.
Don't buy into the hair removal myth that waxing hurts. While it can cause some mild discomfort, there are ways to manage the pain, so you can get straight to reaping the benefits.
Here's a look at why waxing is one of the top choices for hair removal.
Saves Time and Lasts Longer
Think about all the hours you've wasted shaving your body over the years. Whether you shave your face every morning, your legs every day, or your entire body every week, that time starts to add up fast.
In comparison, waxing typically lasts between two and six weeks. Depending on your hair type and thickness, that means you'll only need to wax once or twice a month at most.
With a hair removal method like shaving, regrowth happens fast. When you shave, you cut off the hair at the surface, leaving it blunt. The hair won't grow back thicker, but this will cause the hair to feel coarse after regrowth.
Waxing takes a different approach: Instead of cutting off hair, it actually rips out the hair at the root. With continuous waxing, your hair will grow in more evenly, too. This makes for a finer feel and allows the wax to catch more hair at once, extending the amount of time before regrowth.
Waxing doesn't last as long as laser hair removal, but it is more cost-effective. Laser hair removal can require multiple sessions, depending on the area of the body being treated. Sessions can get pricey fast, sometimes going as high as $500 per treatment.
Removes Dead Skin Cells
Waxing not only removes hair, but it also removes dead skin cells. Every time you wax, it lifts up and takes off the top layer of dead skin cells in the area. This naturally exfoliates your skin and leaves it feeling smoother than ever.
When shaving, you can damage your skin, leaving behind bumps, scrapes, and razor burn. Regular shaving can also lead to excessive exfoliation and irritation. This can cause the skin to peel and prevent moisture from seeping into the skin layer.
Shaving can also leave you more susceptible to ingrown hairs. Because shaving cuts hair at the surface, it can leave behind sharp ends. These ends can get stuck in your skin and cause painful issues during regrowth.
Many wax solutions contain moisturizing ingredients. Staying hydrated before waxing is important for your skin health, but moisturizing wax adds an extra layer of protection for your skin. It softens your skin before removing hair and leaves it feeling refreshed afterward.
You might think your skin feels smooth after a shave, but a waxing treatment actually reveals a brand-new layer of skin. You can't get smoother or softer than that! It's time to say goodbye to irritation from shaving.
There are a variety of wax types available, too. You can choose between different scents and oils, and even find the right mix of ingredients for your body. Everyone's skin is different, and having this variety to choose from can go a long way toward healthier skin.
If you're looking for a beneficial hair removal method, waxing is the way to go. It will complement your skincare routine best. After waxing, your skin will look shiny and feel smooth, silky, and healthy.
Avoids Cuts, Nicks, and Burns
Is there anything worse than nicking yourself while shaving? You're gently gliding the blade over your skin when, suddenly, it snags and draws blood. Ouch!
Laser hair removal can also be painful. It's common to feel a burning sensation from the heat of the laser. Another side effect is skin irritation, including redness and swelling.
While waxing can cause some discomfort, it only lasts a moment. If you're worried about the pain, there are a variety of hair removal tips for sensitive skin out there. For example, you may want to apply a warm compress after waxing to ease the pain.
By following methods like these, you can prepare your skin and avoid the unpleasantness of the experience. Over time, you will build a better pain tolerance for waxing, too.
That said, waxing can result in ingrown hairs, so it's important to take care of your skin before and after treatment.
Makes for a Refreshing Skincare Routine
As with any type of skin treatment, you need to keep your skin safe and healthy. Waxing removes your hair and dead skin cells, so if you aren't taking care of your skin, it can lead to ingrown hairs, redness, and irritation. With this in mind, you may want to work waxing into your skincare regimen.
For example, you shouldn't wax sunburned skin. Sun damage can eat away at your skin health, so go out of your way to apply sunscreen to your body, especially areas you plan on waxing. This will protect your skin and keep it healthy.
If you go with a wax hair removal solution, you should also keep an eye on the ingredients. Doing so will help you avoid chemicals that may cause a reaction. All-natural wax can be just as effective and less likely to irritate your skin.
Finally, after you wax, it's time to exfoliate. Keep your waxed area clean and dry for at least two days. Then, relax and exfoliate the area. Exfoliating two or three times a week afterward will help you avoid ingrown hairs and keep your skin healthy.
You can also exfoliate a day or two beforehand to help the hair rise and get caught during your waxing. Including exfoliation in your hair removal regimen can make for a healthy, refreshing experience.
Learn More About the Best Hair Removal Solution
Ready to ditch shaving and move on to a longer-lasting hair removal solution? Whether you're looking for a men's hair removal solution or a women's hair removal solution, you've come to the right place. Check out this quick guide to waxing at home and start your new hair removal regimen today.
@vidasleek on instagram
Best Selling Products