3 Reasons to Start a Hair Removal Regimen this Fall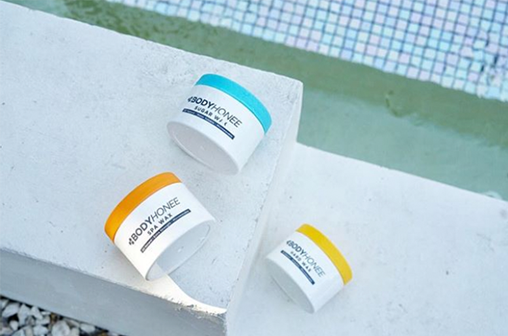 Summer days are long gone and as we head into the holiday season, now is a great time to take good care of your skin and get into a hair removal routine. Even though you're probably sporting long sleeves, jeans, and leggings this season, it's still a good idea to keep up with a hair removal regimen so your skin stays soft, silky, and hair-free all season long. Waxing is one of the most effective ways to get rid of unwanted body hair and the VidaSleek hair removal waxing Kit will help you achieve long-lasting results with less stress!
Here are just three good reasons to get started on a hair removal regimen this fall:
#1: Slow Down Hair Regrowth
Waxing off body hair during the cold-weather months can slow down the rate of hair regrowth so you'll be in much better shape come spring. Hair tends to grow slower during the colder months anyway, so removing unwanted hair with a waxing regimen will keep you hair-free through the holidays and beyond.
#2: Keep Skin Smooth and Silky
Cooler temperatures, dry air, and a harsh climate can all take their toll on your skin. Hydrating your skin with a high-quality moisturizer or body butter is essential during the fall and winter months, and waxing unwanted hair will make it easier for your skin to absorb any products you apply. Look forward to soft, smooth, and silky skin by sticking with a hair removal regimen this season.
#3: Build Up Tolerance
If you're new to waxing, start building up a tolerance for hair removal using a waxing kit like VidaSleek so your skin can become stronger and more resilient. It typically takes about 21 days for skin cells to shed and turnover, so starting a waxing routine now can help your skin become stronger and help you build up a tolerance for the waxing experience well before bikini season. Start with smaller and less-sensitive areas like the underarms, forearms, and lower legs to get into a good routine.
Waxing is a great way to take care of your skin during the fall and winter months, and the VidaSleek Kit is an all-natural solution for getting rid of unwanted body hair. Use VidaSleek for your hair removal regimen and look forward to smooth, healthy, and hair-free skin all season long!
@vidasleek on instagram
Best Selling Products