At-home Brazilian Wax – A Step-by-Step Instructional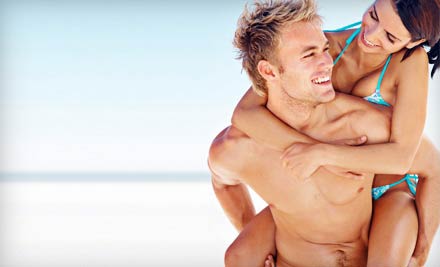 For many men and women, the thought of performing an at-home Brazilian wax is an intimidating one. But fear not – in this blog, we will let you know how to use VidaSleek All-Natural Hair Removal Wax to get great Brazilian Wax results.
Preparation tips:
• Do not perform a Brazilian wax the week before your period or while it is in full swing – the skin is much more sensitive at this time.
• Consider taking ibuprofen 30-60 minutes before you begin.
• Try drawing the acidity from your skin by taking an antacid like tums and/or refraining from caffeine and smoking.
• Try not to attempt a Brazilian wax sooner than two weeks since you last shaved your bikini line.
• Calm your mind with sweetly scented candles or and a warm bath.
• Gently exfoliate a few days before -this will lift away particles that surround the hair follicles and make extraction much easier.
• Lay the materials from your wax kit out for easy reach.
• For a first-time wax, it is best to start with hair that is at least ¾" long. After the first wax, ¼" is acceptable.
• Be sure that skin is completely clean and dry before you begin. Powder on a translucent layer of talcum powder or cornstarch. These steps will allow the wax to effectively grip hair.
• To melt the wax, place the open container in an electric heater or warm pan filled with water. Another option is to microwave the product for about 30 seconds. The wax will soften to a honey-like consistency.
• Position yourself comfortably and place a mirror between your legs, to see what you're doing.
• With the included spatula, slowly spread the wax very thinly in the direction of your hair growth. Keep in mind that thicker wax will cause more pain and potential bruising.
• Immediately lower the strip onto the wax layer. In the direction of your hair growth, firmly move your hand over the strip 3-4 times.
• Holding skin tightly, pull the strip off as quickly as possible – in the opposite direction of hair growth. While pulling, keep your hand close to the surface of your skin.
• Clean off freshly waxed skin with a wet cloth. Only water is necessary to remove the wax.
Enjoy the look of your new at-home Brazilian wax that can last for weeks on end!
@vidasleek on instagram
Best Selling Products