What Are the Benefits of Waxing for My Hair and Skin?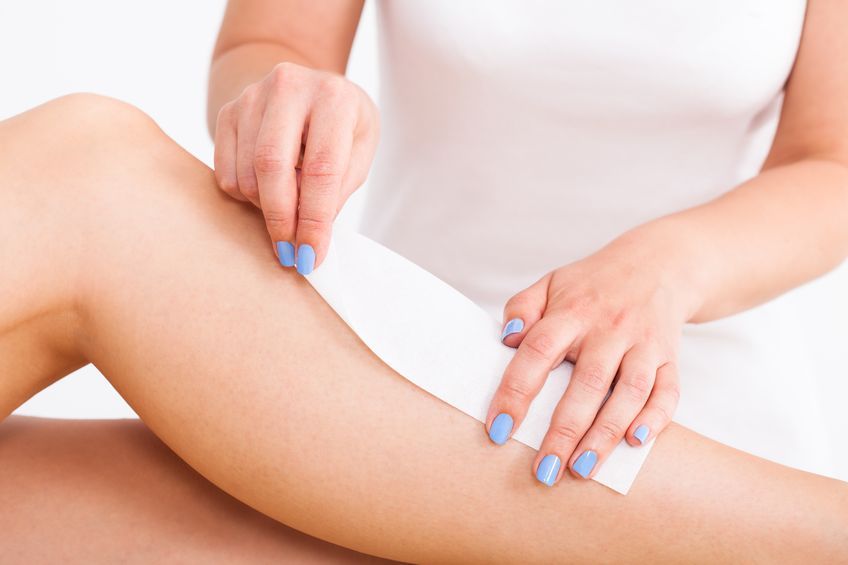 Waxing hair might hurt a little but the money it rakes in sure doesn't. The personal waxing industry is worth around $15 billion and climbing.
The majority of Americans remove hair from their bodies. Legs, armpits, beards, backs, and more are frequent targets of good grooming.
Waxing remains a popular option, and it's easy to see why. Check out this list of the many benefits of waxing and you might put down your razor forever!
Hair Stays Gone Longer
With shaving, you might have to do it every day or every other day. Think about the time you could save if you didn't have to shave so much!
With waxing, hair regrowth takes longer. That means your legs, chest, or wherever stays smooth and hair-free for weeks and weeks.
Finer Hair Regrowth
The reason that hair doesn't regrow as quickly is that waxing pulls it out by the root. With shaving or other hair removal methods, it usually just cuts off the part of the hair that's above the skin.
Hair has a root that grows out of a follicle. Wax grips the hair and pulls it out by the root, which weakens the follicle.
A weakened follicle produces finer hair. In some cases, it might stop producing hair altogether.
This won't happen overnight. It might take several sessions of waxing, but you should eventually notice a difference.
Improved Skin Texture
Being hair-free makes skin feel smooth and soft. Waxing can make your skin itself softer over time.
Hair waxing doesn't just pull up the hair. It also removes dry and dead skin leading to an overall improved skin texture.
Exfoliating and scrubbing do the same thing. Think of waxing like a two for one, where you remove hair and get a nice exfoliating skin treatment!
Less Irritation and Infection
Dragging a razor over your skin causes friction which leads to irritation. Worse, you can nick or cut yourself, which can possibly lead to infection.
Harsh chemicals in hair removal creams can burn your skin. If you're allergic to the formula, you can develop a rash.
It's true that when you get waxed, your skin might feel a bit sore and you'll see some redness. Some people are more sensitive to waxing than others.
Wax is usually free of the types of chemicals that remove hair. It's a mechanical versus a chemical process, lowering your risk of allergy or any other negative reaction.
To deal with any skin redness or soreness, pamper it after your waxing session. Apply aloe or soothing shea butter to take down the temporary irritation.
Great for Guys
Guys' grooming has taken off in recent years. The industry boasts a healthy $4 billion and climbing revenue with $1 billion of that going to hair removal.
Waxing is a way to tackle those tough to reach areas like shoulders or the back. Plus, it can help men get an edge in competitive sports like swimming or bodybuilding.
Men want to look good, too. Waxing is a way to help them feel clean, confident, and present the image they want.
Treat Yourself to a Spa Service
Going to a spa is a wonderful treat. You deserve to be pampered every once in a while!
Having an esthetician wax you allows you to lay back and let a pro do all the hard work. While you're there, you can make a day of it and get a facial or a manicure.
...or DIY It
Don't want to spend the cash on a spa? Don't have the time to set up an appointment?
Maybe you just don't want anyone waxing your most sensitive parts? No matter what the reason, there are many great DIY options.
Every few weeks you can pull out your kit, wax your hair, and be done in no time. At home DIY kits are a convenient way to stay hair-free while still using salon-quality products.
Less Ingrown Hairs
Hair can get trapped below the top layer of skin, producing an angry red welt. Shaving pulls at the skin and can produce a lot of these ugly and sometimes painful bumps.
While ingrown hairs can happen to anyone, the right waxing technique produces less of these. Follow up the next day after your appointment with some light exfoliation and you're guaranteed to be swimsuit ready in no time!
Lots of Options
There are many different kinds of wax on the market. You can find a formula that works best for your skin and delivers the best results.
For example, there's hot and cold wax. Hot wax is heated up before application and then removed with cloth strips while cold wax is applied directly to the skin as-is and doesn't need strips for removal.
On top of that, some waxes have skin-soothing extras. You can find wax with added aloe or even a relaxing scent.
Hair Waxing Tips
Ready to try waxing at home or at the spa? Here are some tips to make sure it's the most effective:
Gently exfoliate with a dry brush the day before and for a few days after
Don't go to a sauna or a tanning bed or take excessively hot showers afterward
Make sure your hair grows out a little before waxing so that the wax has something to grip
Don't moisturize beforehand but have some soothing post-wax lotion for when you're finished
Press on a freshly-waxed area to minimize pain or take an Advil beforehand
With these tips, your waxing session will be as pain-free and successful as possible. Plus you can minimize hair regrowth and extend the time between waxes.
The Wonderful Benefits of Waxing
As you can see, there are many benefits of waxing. Once you start, you'll find it hard to stop!
You'll save time because you won't be shaving constantly. You'll treat your skin better and might even see finer hair grow in after a while.
If you want to get rid of body hair, do it the right way. Reach out to us any time and we'll help you find the right wax for you!
@vidasleek on instagram
Best Selling Products